Augmented Reality
Augmented Home

«Augmented Home» was created in cooperation with my fellow student Sebastian Wloch. When we began working on our project «Augmented Home» we had the basic idea of a customisable living room that, by use of augmented reality, seamlessly transforms from a working space to a relaxation area to a multimedia cinema and so on.
With little experience in «Unity» and no previous experience with the «Microsoft Hololens», we began to experiment with the possibilities and limitations of the hardware and software. We also had the exhibition context in mind (e.g. using the full range of possible gestures would not have been feasible for new users, which are not accustomed to the hardware).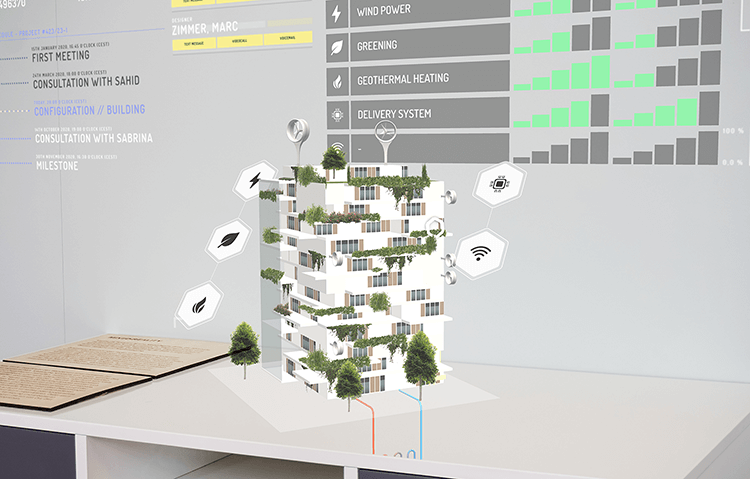 Working with AR offered a variety of new and exciting possibilities and challenges. We worked hard on creating an environment that is informative, intuitive to grasp and supports the user during the exploration. Our prototype features two different room settings, one showing the future workspace of an architect, the other offering a serene environment and an interactive game to relax after a long day. An AI assistant guides the user through the experience, gives helpful hints and explains more complex matters. I think the prototype does a great job to convey the concept but clearly only scratches the surface of the many possible room configurations. With lighter, more affordable and more powerful AR-Devices on the rise, projects like the «Augmented Home» might soon be a serious alternative to traditional interior design. The prototype has been in development for more than nine months and can now be tried as part of the Telekom Innovation Center Exhibition in Berlin.